Would you like to be well prepared for the IELTS General Training exam? If so, then E-planet's
IELTS Made Easy
is the right choice for you. This amazing online e-learning program will help you achieve the best scores. Save time, effort and money as our program will provide you with a host of information, advice and practice to make sure that you're fully prepared for the exam. It will gradually build up the skills, language and test techniques needed to pass the exams easily.
IELTS Made Easy
offers five tests, complete with tips, samples and instructions. The tests include all four IELTS components: Reading, Listening, Speaking and Writing. The final test provides an evaluation of your speaking and writing by an experienced instructor. Currently,
IELTS Made Easy
is the ONLY self-study program that offers this important service!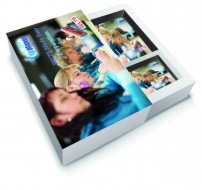 Package Components
• IELTS Made Easy E-learning Card • User Guide