Comparatives & Superlatives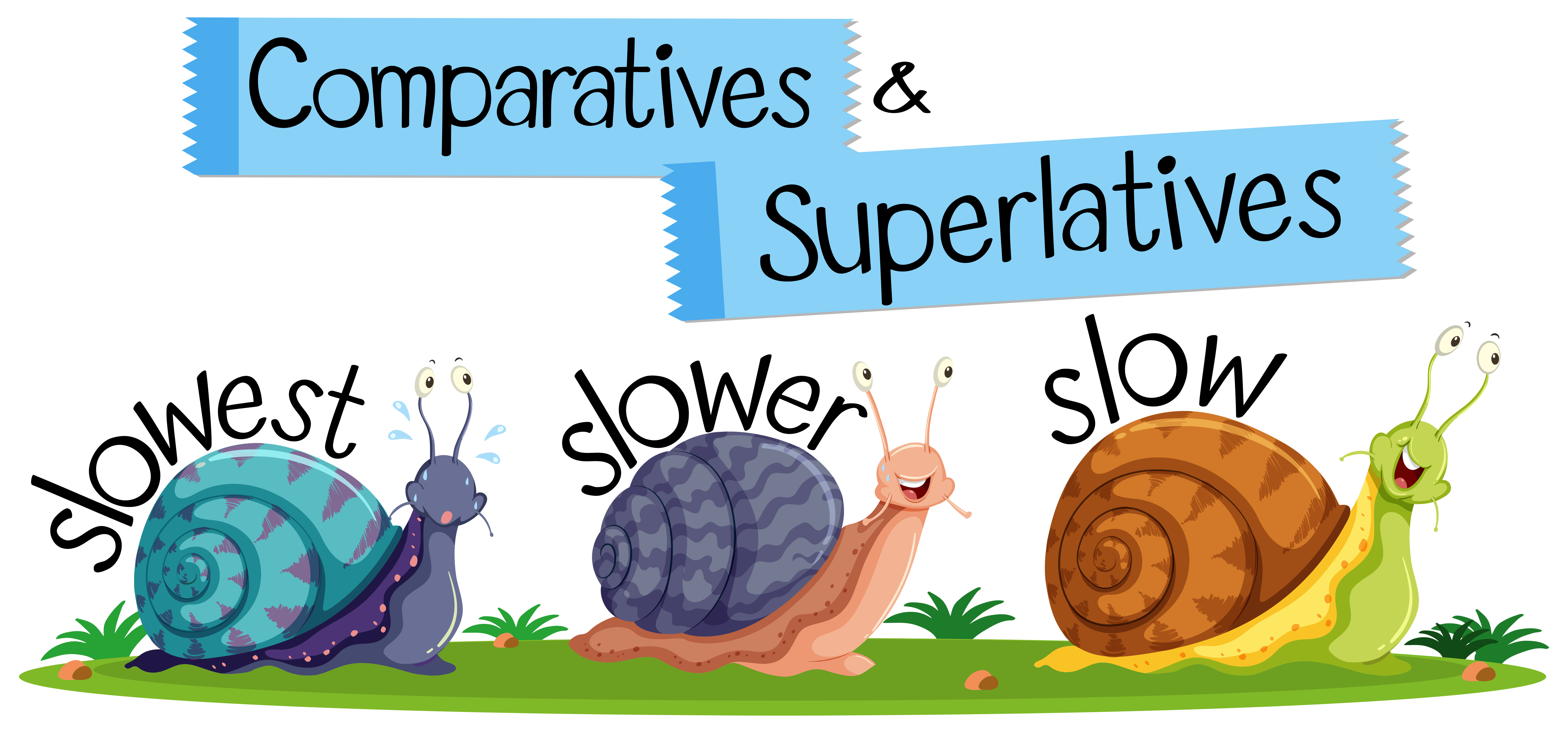 If you're teaching English comparative and superlative adjectives and you're looking for some fun and smart ideas, activities and worksheets, you're in the right place! Read on to find good, better, and the best ideas to teach comparatives & superlatives!

Let's Start!
Beginners / Young Learners
You just need this amazing worksheet from our Voices 2 grammar book to make learning and practising the comparatives and superlatives enjoyable!


Download it here: Let's Start!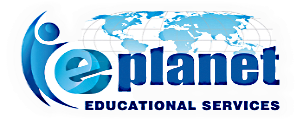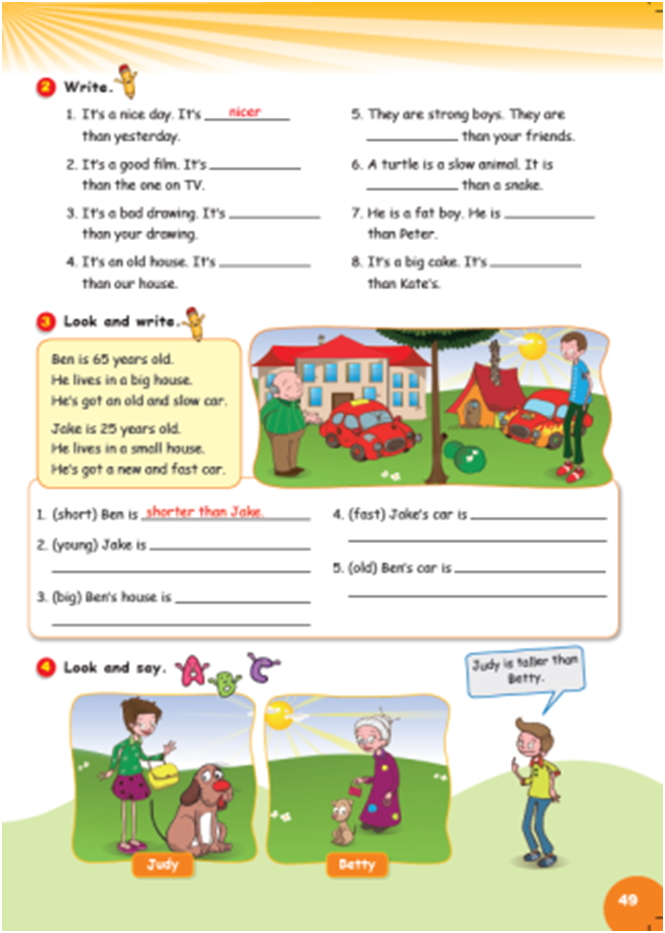 The Amazing Facts Worksheet
Beginners / Young Learners& Teens

What are the biggest animals in the history of the earth? What is the driest place in the world? And are hippos really happy and funny?

Motivate your English learners to find out more about our world and practise the comparatives and superlatives at the same time with this fun worksheet from our Voices 4 series!

Download it here: The Amazing Facts Worksheet.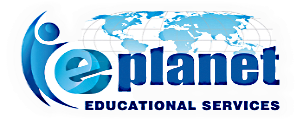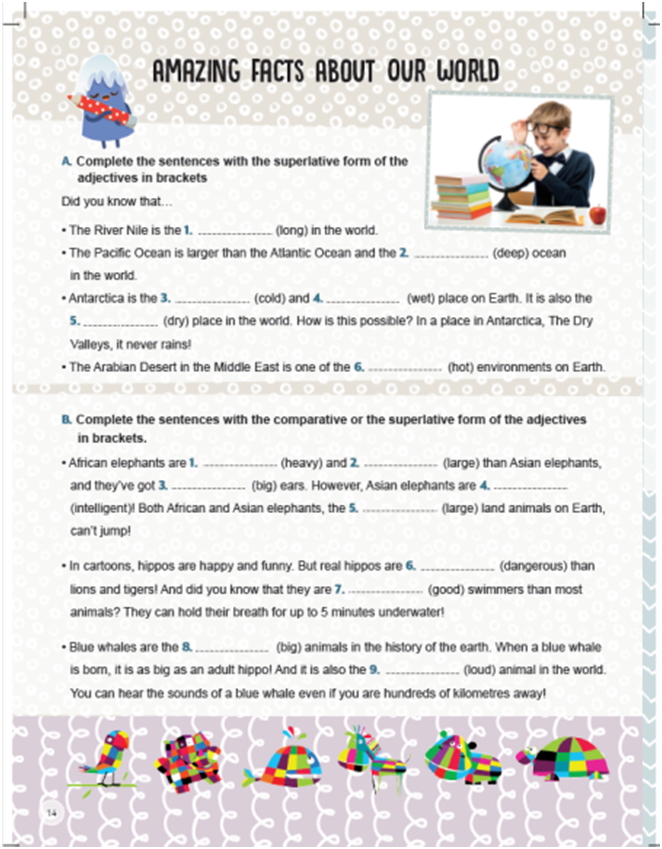 The Guinness World Records
Pre-intermediate & Intermediate / Teens & Adults

Give your students the chance to work on a collaborative project to develop their creative and critical thinking skills. Ask them to find information about some of the most impressive world records on the official Guinness World Records website and present their findings to the class.
Explain that when presenting their project, they have to use as many comparatives and superlatives as possible, e.g. 'In the past twenty years, architecture and structural engineering have progressed so steeply that soaring skyscrapers have now become a standard feature in many of the world's biggest and wealthiest cities. However, the tallest and most impressive building in the world is Burj Khalifa!'.