A teacher's guide to English conversation classes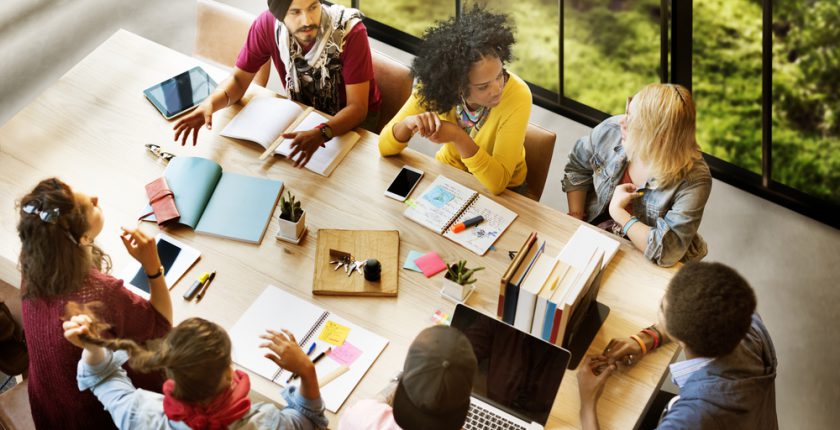 Teachers will need to approach English conversation classes by recognising that conversations are not just about having a chat. The idea of conversation classes is to improve the student's vocabulary, fluency, pronunciation and listening comprehension. Yet, there are also other necessary components of conversations that teachers may not have thought about before. To teach students to have natural conversations, the teacher must reflect on their own conversations. Think about a conversation that you had recently and what it involved:
– Did the people involved talk for an equal amount of time?
– Did they seem interested?
– Did they ask each other questions?
– Did they use non-verbal ways to express themselves?
– What was their intonation like?
While some students may be able to express themselves well in spoken English, they may lack other skills which enable them to make the most of conversations. Other necessary skills include:
– How to show interest by verbal and non-verbal means
– Using tag questions (Isn't it? Wasn't it? Didn't they?)
– Asking appropriate questions and using echo questions
– Using intonation
– Using vocabulary appropriate to the situation
To enable all students to confidently hold a conversation you must teach conversation skills before or alongside conversation topics.
It's All About the Topics
Topics must appeal to the students. If students aren't interested in a topic then they won't have much to contribute to the conversation. Of course, the topics need to be in line with the curriculum that you are teaching but perhaps there is an angle or part of this topic that most interests your students. Also, task-based activities are equally, if not more important due to their real-life application, so it is necessary to provide both types of  English conversation classes to your students. E-planet Educational Services conversation course, Live Chat, mixes discussion and tasked-based activities so that students can improve their conversation skills. This course is ideal for any school or teacher who wants to include more conversation in their classroom.
A Good Start
A great base for conversation topics are newspaper articles, photos, short stories and videos or traditional debate topics. The teacher can then introduce the material to the class, explain unfamiliar vocabulary and generate questions to start a discussion. The teacher should try and let the students speak as much as possible but use their own input to make sure that all students get a chance to speak and that the conversation doesn't veer off course.
Teachers should remind students that having a conversation is just as much about listening and responding to what other people are saying as well as saying what you want to. If it is the first time that your students are having English conversation classes then it is a good idea at the start to teach some polite phrases to show agreement and disagreement, how to interrupt in a suitable way, and how to express opinions.
For task-based activities think of real life situations that your students may face. The more real you can make the situation the better. If you are in an English-speaking country then it is invaluable if you can take the students outside of the classroom and give them tasks to complete. If this is not possible, you can also make use of the internet and telephone and create a scenario where students have a problem/question and need to call someone.
English Conversation Classes: Ideas
Here we have complied a list of discussion topics that most students can't wait to answer:
-What's your favourite song? Why?
-Have you ever read/watched/listened to something that had a big impact on you?
-What do you know now that you wished you had known when you were younger?
For livelier debates you could talk about:
– Government surveillance
– Casinos
– Hunting
– Globalisation
– Gender equality
– Internet addiction
– Making friends online
Here are some task-based activities that your students might enjoy:
– Setting up a scene from the bank, post office, hotel, restaurant, market
– Calling a helpline, IT support, customer care line
– Preparing a staff questionnaire of the school and having the students fill it in
Some phrases for teachers to help students with the conversation include:
– Is this what you're trying to say?
– Maybe you could use this word or phrase to express your idea more clearly.
– Say it again.
– Let me try to understand what you're saying.
– Try saying it this way.
Conclusion
To teach English conversation classes effectively you must try and replicate real-life conversations. To do this it is first necessary to teach conversation skills before introducing topics and tasks. By ensuring students have the necessary conversation skills before entering a conversation, the student will feel more comfortable to tackle any situation that they might come across.
What are your favourite tips regarding conversation classes? Why not tell us in the comments below!
If you liked this, you might also like to read: English for the blind and visually impaired.