Learn Business English Online to Expand Globally
Posted by:

E-planet Educational Services

Category:

Uncategorized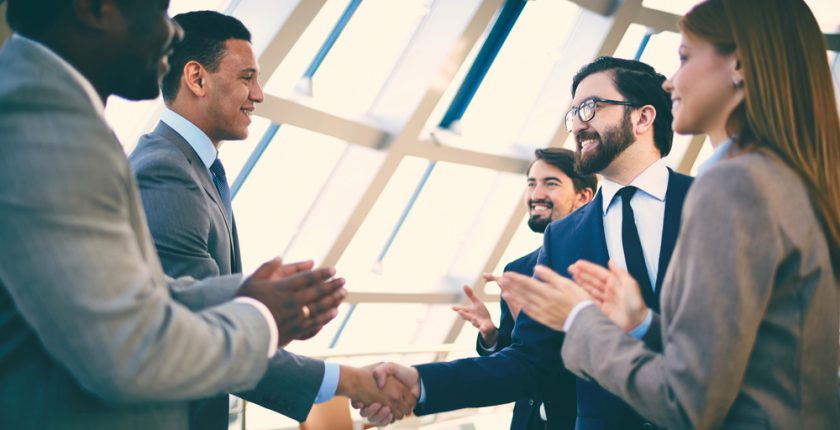 If you need to develop your business English skills and you've got no time to have classes, then you must seriously consider registering online so that you can take English courses. Online learning is one of the best ways to learn business English due to the fact that it's very flexible, readily available as well as cost-effective. There are no barriers to learning business English, if you are ready to learn online.
But what is business English? And why is it different to standard English? Why is it so vital these days? Business English is basically the same as standard English  yet it's usually utilized in  a business environment or for international trading. It can be categorized as an English language special area due to that it's usually used by both native and non-native English speakers in order to carry out international business. Most people who learn  business English increasingly learn online to increase their communication skills with other business people and enhance their opportunities of making successful deals in other countries.
Benefits of Learning Business English Online
If you are an entrepreneur and if you are a person who frequently communicates with foreigners, or if you've plans to increase your business internationally, then you must learn English. Learning online, you'll have the flexibility that fits with your busy schedule plus you'll be able to talk business English like native speakers do. No matter in which sectors you trade, as long as you're trading internationally, you've got to learn to speak English correctly.
In fact, this is particularly vital if you're making presentations, negotiations and other  correspondence.  Not only will learning business English prepare you in terms of grammar and vocabulary, but it will also help you feel more confident to do business. Verbal communication skills and effective writing are key factors to your success. That's why there is a necessity to learn English correctly.
We must all remind ourselves that the English language has emerged exponentially in the past few years. Go to your browser and see that the default language is in English. Look at distinct kinds of business correspondence and you'll find out that so many topics are all drafted in English. And of course, for any potential entrepreneur looking at studying an MBA or studying abroad then English is a necessity.
Now, more and more businesses are entering the global market, yet many fail to get a deal, perhaps not due to the fact that their goods or services are not needed, but mainly due to the fact they can't advertise, communicate or present their goods convincingly in English. Many business establishments are turned off by  poor grammar. In fact, the basic logic is that if a person is not serious regarding learning  proper business English, how sincere will that person be in selling?
If your business is the kind that could operate in several countries, then there's no doubt that you should learn English to expand your business. Online English courses  let you to learn English in your own time as well as at your own pace. Have in mind that if you can't communicate your items or services convincingly, then you'll never be able to get a deal and your lack of ability in the market will surely kill your potential to expand globally.
How Can I Learn Business English?
You could of course set up your own study plan and method. There is a huge variety of resources available to do that. For example you could use business English websites, listen to business podcasts and radio shows in English and read business news in English. But, do you really have time for that? Since you're probably a very busy person, a great way to learn business English could be by using a combination of English books and an online English learning program, there are lots of companies which offer business English learning however we would recommend to learn with us at E-planet Education, we have a whole host of business English topic areas to choose from, so that you can combine learning from a textbook, online self-study and learning with our Business Skills online program.