Halloween Fun in the ESL Classroom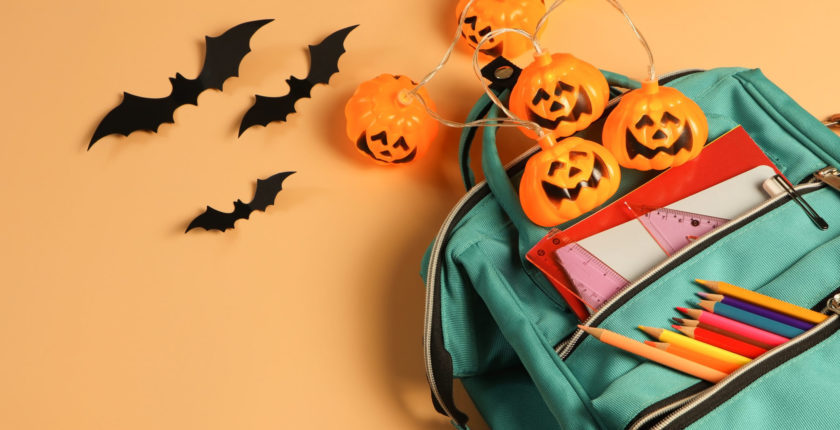 October is here, and so is the time for pumpkins, spooky monsters, sweet treats, and Halloween activities! Well, Halloween is not only a fun holiday, but also a great way to incorporate the culture of English-speaking countries into the ESL classroom, help your learners build their language skills, and give them a little spooky excitement too!
So, are you ready to start your own Halloween adventure with your students? Read on to find practical teaching ideas, which require little preparation time and can be adapted to almost all levels for children, teenagers, and adults.
Travel Back inTime
Why is Halloween celebrated? Since many of your students might not know much about Halloween, and for some of them this may be their first introduction to the late October holiday, start with an introductory speaking activity such as 'How much do you know about Halloween?'.
Explain that the old tradition in Scotland and Ireland dates back as far as 2,000 years ago, and that it originates from Samhain, a Celtic festival that marked the end of summer and harvest time, and the beginning of cold weather and dark days.
Find the Words
This super simple activity needs no preparation in advance, and it's a great way to make your students sharpen their vocabulary skills.
Divide students into two or three teams. Then choose a Halloween-related word (or a group of easy or difficult Halloween-related words – depending on your students' level) and explain that each team has to come up with as many words as possible using the letters of that word. Don't forget to give a time limit! Start the timer and let students rack their brains for as many words as they can come up with. The team with the most words wins.
Create a Tutorial
Ask your students to work in groups in order to create the best Halloween tutorial. They could focus on a topic like 'How to carve a pumpkin', 'How to design the perfect Halloween costume', etc. Then they have to show it to the class, which will vote for the best tutorial!
Write About It
This activity is ideal for teens and adults, since it's an open secret that almost all older students like a good scary story! Explain that they should write a story set during Halloween and that it should create a spine-tingling sensation in the reader.
To help them start a good story, you can give them some fun writing prompts, e.g. 'Your English teacher is a zombie / monster / vampire, but no one seems to get it' or 'When the local police officer goes to investigate the haunted house down the street, he finds an old lady who was murdered decades ago.'. You could also use spooky mystery background music during writing time as a bonus!
Tip: If your older students are bored with celebrating Halloween every year, just change the writing activity. Why not take advantage of Jack Skellington, the main character in the story 'The Nightmare before Christmas'? Jack lives in Halloweentown, where everybody else loves the late October holiday, but when he visits Christmas town, he decides it would be great for everyone in his town to celebrate Christmas instead… Read the story or watch the film with your students, and then have them write a fun descriptive essay or review about it!
Decorate It
Last but not least, don't forget to get your younger learners to help you decorate all classrooms to set the scene!
Another good idea is to ask them to make paper masks – and even paint or decorate a mask they're already wearing in order to help slow the spread of COVID-19! That's not only fun, but also a good way to review useful vocabulary for face parts, colours, scary animals, etc. A competition can also be held, and prizes be given for the funniest or the scariest mask!
Enjoy It
Now it's time to bring the fun and excitement of the celebration into your classroom… Shake things up! Teaching doesn't always mean that you have to explain vocabulary or grammatical concepts. Why not help your students experience something new and exciting?
Have you got any other favourite Halloween activities ideas? Share them with us in the comments below! And if you found these ideas helpful, give this post a quick share on your favourite social media site.Happy Halloween!