How to Have an English Teacher in Your Pocket
Posted by:

E-planet Educational Services

Category:

Technology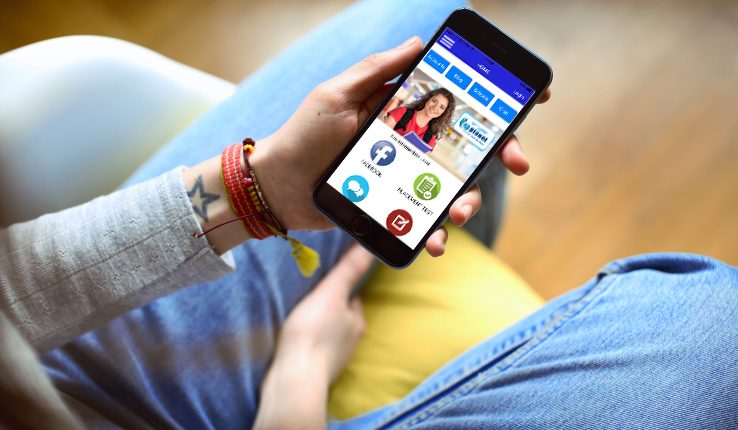 If you have ever tried studying a foreign language, you know what the most common problem is: you tend to forget new vocabulary and grammar as soon as you have learnt it. The English Courses application attempts to solve this problem. This ambitious project, created by E-planet Educational Services, has been in the making for two years but is now available to all Android and iOS users through the Google Play Store and the App Store.
'At first, we wanted to create a tool to facilitate communication between students and their English-language school,' said Chris Michail, member of the company's Development Department. 'Through this innovative app, learners can message their course provider at the touch of a button, as well as chat to fellow E-planet students. They can also access information essential to their courses: announcements, test and homework scores, payments, course times and dates as well as progress and lessons attended.'
At first the app's purpose was mainly organisational, but the creators soon discovered they could offer a lot more. They came up with the idea of helping thousands of learners to improve their language skills using a smartphone or tablet. Thus, they decided to turn the app into a hi-tech 'teacher' which you can carry in your pocket.
Now the English Courses app gives access to a phonemic chart where you can listen to the most common English sounds, record your voice and receive a score for your pronunciation. You can also read and listen to a list of irregular verbs pronounced by a native speaker. Your pronunciation of these verbs is also tested through the voice recognition technology in the app.
But that's not all. The app provides access to essential materials from the students' current course. As long as they have got an Internet connection, they can use interactive course books and watch educational videos. They are also able to use a dictionary, revise vocabulary and grammar, as well as listen to dialogues spoken by native speakers.
'Young people love mobile technology, so why not use it to help them boost their knowledge of the English language?' the E-planet representative points out. 'We believe that education can be easily accessible and fun at the same time. Now our students can work on their language skills any time of day or night – even when they're riding a bus!'
If the idea of having an English teacher in your pocket appeals to you, you can download the English Courses app right away even if you aren't an E-planet student. You will have the opportunity to take a free test which will assess and reveal your level of English. After that, you will receive a complimentary e-learning course suited to your needs. You will also be able to enjoy the full benefits of this app.
As more and more innovations are unveiled in the competitive ELT market, technology will play a key role in enabling students to overcome learning barriers of the past. Gone are the days when English learners had to sit at home for endless hours with a grammar book in their hands. With the help of computer software and new apps, it may just be that mobile devices will forever change the way we learn a foreign language.