English Grammar – this, these, that & those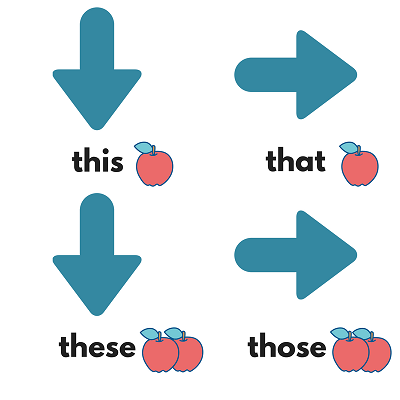 Today we're going to learn some easy English grammar that you will use every day. This, these, that and those are demonstratives, that means they are used to point out particular items.
We use this (singular) and these (plural):
to talk about people or things near us

This is a nice cup of tea.
Whose shoes are these?
to introduce people

This is Janet.
These are my friends, John and Michael.
NOTE – We don't say: These are John and Michael. We say: This is John and this is Michael.✓
to introduce ourselves on the phone

Hello, this is David. Can I speak to Mary, please?
We use that (singular) and those (plural):
to talk about things that are not near us

What's that?
This is our house, and that is their house over there.
Those are very expensive shoes.
we use that to refer back to something someone said or did.

– Shall we go to the cinema? – Yes that is a good idea.
– I've got a new job. – That is great.
– I'm very tired. – Why is that?
If you want to learn English grammar at a level appropriate to you then you should check out our Station courses.