British and American English: We speak the same language, right?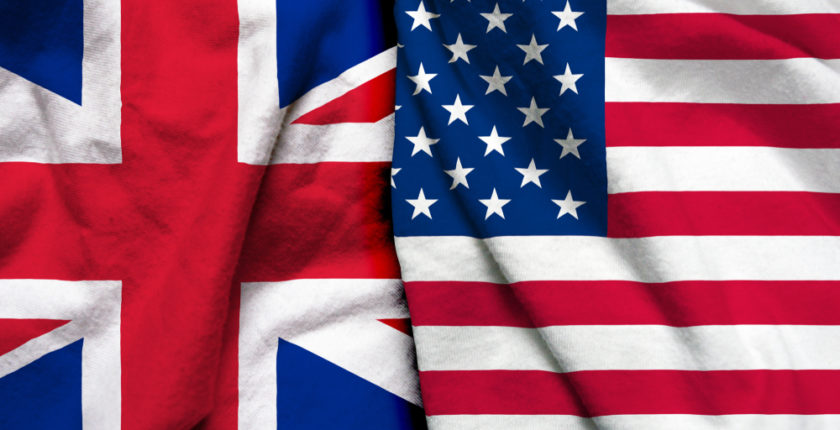 When you're learning English in a classroom, it's easy to forget that there's not just one universal English language. Just cross the Atlantic and you'll probably get confused!
Firstly, there are some words that are exclusively British or American, even though people from both countries understand them. Some words even have different meanings!
Londoners live in flats; New Yorkers live in apartments.
A sidewalk in the U.S.A. is a pavement in the U.K.
Ask for chips in New York, and you'll soon find a plate of what people call 'crisps' in England.
British people join a queue to wait for something, but Americans wait in line.
If you need to fill up your car with fuel, you can ask for petrol in Britain, but you need to buy gas in the U.S.A.
British people have biscuits with their cup of tea or coffee, but Americans eat cookies.
Brits go on holidays, whereas Americans go on vacation.
And when Brits talk about their trainers, they are talking about their sneakers, but American trainers are the people who make them sweat at the gym!
There are also hundreds of minor spelling differences between British and American English. You can thank American lexicographer Noah Webster for this! Webster started his effort to reform English spelling in the late 1700s. He was frustrated by the many inconsistencies in English spelling, and wanted to spell words the way they sounded. That's why Americans have colors (not colours), flavors (not flavours), centers (not centres) and theaters (not theatres). They also organize their things, while British people organise them. Webster also popularised the dropping of double letters in past-tense verbs like 'traveled' (which is commonly spelt 'travelled' in the UK). However, not all of Webster's proposals were hits; despite his best efforts, Americans resisted turning 'soup' into 'soop'!
It gets even more confusing when you realise that in each country, there are many different accents and ways to pronounce lots of words!
Add Australian English to the mix and you'll be totally confused. For example, in the United Kingdom, a lolly is a lollipop, but in Australia and New Zealand it's a small piece of confectionery, a sweet (yes, what is called 'candy' in the U.S.A.)!
There are some grammar differences too. In British English, people often use 'shall' to offer to do something. But it is very unusual for speakers of American English to use 'shall'. They say something like 'should' or 'would you like' instead.
So yes, we know English can be a beautiful and enjoyable language, but it can also be difficult, baffling and frustrating… But that's what makes learning English such an interesting and rewarding experience; there's always something new and exciting to find out!
If you don't understand some of the differences, don't worry. Sometimes these differences are even confusing to native speakers too!
But we can reassure you that both British and American English languages are equally acceptable in most exams. Yes, most examiners recognise (recognize in American English!) that there are many varieties of English, and that what is most important above all is that an exam candidate can show his/her ability to communicate in this language.
So, you just have to study effectively. Don't forget that whatever your level of English is, E-planet is here to help!
If you liked this post, something tells us that you'll love these posts too: WHAT TO AVOID WHEN LEARNING ENGLISH and THE 5 MOST CONFUSED WORDS IN THE ENGLISH LANGUAGE.