10+1 Facts About the English Language… that will make you say 'wow'!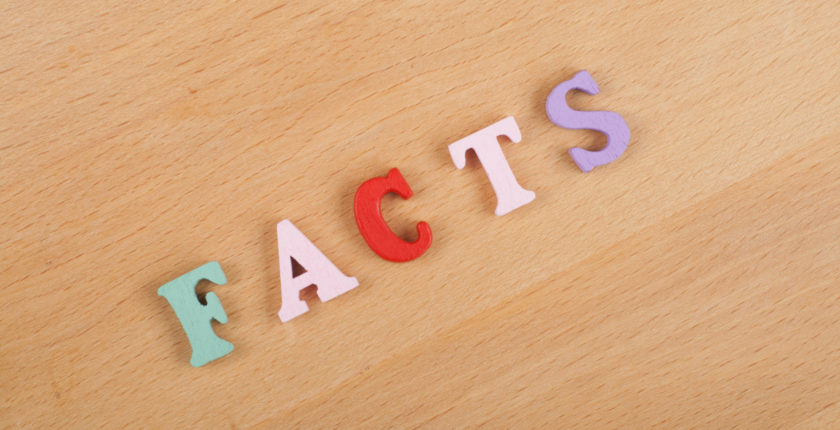 English is a fascinating language, so instead of focusing on only grammar and boring exercises, why not learn about its more entertaining side? Here are 10 interesting, fun and mind-blowing facts about English; we bet you didn't know most of them! Get ready to impress your friends with your newly gained knowledge!
Monday is… the day of the moon.
Despite being the start of the school and work week, Monday is actually the second day of the week, and it gets its name from an old Anglo-Saxon word which means 'the moon's day'. In Ancient Britain, girls who were born on Mondays were given the name Mona as this was the Old English word for moon!
The letter Y is both a vowel and a consonant.
In 'myth' and 'gym' it's clearly a vowel. But think: what happens when you say 'yes' and 'young'?
The longest word in English is 'pneumonoultramicroscopicsilicovolcanoconiosis'.
That's a medical term for a chronic lung disease caused by the inhalation of dust or ash.
A crutch is not only a stick that you put under your arm to help you walk if you've injured your leg.
Well, basically… Um… Actually… Ah… Raise your hand if you have never used these words when giving a presentation or a job interview! These 'crutch words' slip into our sentences in order to give us more time to think.
* tip: Eliminating crutch words is one of the fastest ways to improve yourself as a speaker.
English is the official language of more than 65 countries!
Do you want to travel to an English-speaking country? You have more choices than you may think. Instead of visiting the U.S.A., the U.K. or Australia, fly to Jamaica, the Seychelles or Singapore!
However, bear in mind that there's not just one universal English language. There are hundreds of minor differences between British and American English, and if you add Australian English and lots of dialects to the mix, you'll be impressed!
Shakespeare invented many words that you use every day.
Even if you've never read a play by Shakespeare, you certainly use many of the words that are credited to him. For example, if Shakespeare had never been born, complaining in the office break room just wouldn't be the same, because you wouldn't use the word 'manager'! And what about that 'fashionable' item that you've just bought? Yes, you can thank the famous playwright for this word too!
'Awful' means bad and unpleasant, right?
The first known use of 'awful' was in the 13th century. The word was a combination of 'awe' and 'full' – and guess what? Back then it had an entirely positive meaning!
The name 'Great Britain' comes from our ancient love of tattoos!
Many centuries ago, the inhabitants of the British Isles had been recorded as Pretani, a Celtic word meaning the tattooed ones. Τhe name Britain was eventually derived from that word!
There are many words that can be read the same… backwards or forwards!
And yes, you probably use them every day without thinking much about it. Noon, level, radar, refer, madam: these are only some of the words that we call 'palindromes'.
Goodbye is just a simple word that we use when parting,
Actually, 'goodbye' is a contraction of an Old English phrase meaning 'God be with you!'.
There is an English word for that part of your back that you can't reach to scratch!
It's the part between your shoulder blades, and it is called 'acnestis'!
So, if you've been left itching for more, something tells us that you'll love this post too: SERIOUSLY FUNNY' ENGLISH OXYMORONS: HOW TO UNDERSTAND & USE THEM. And don't forget to take a look at our Facebook page where we share more about exciting ways to understand, learn and teach English!